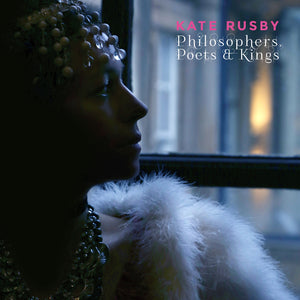 Philosophers, Poets & Kings CD
Regular price $16.00 Sale
Philosophers, Poets & Kings  (CD)  PRCD53, Release date 17th May 2019,
This 17th studio album from Kate seamlessly blends old and new across 12-tracks of traditional folk, covers and self-penned songs.The album is a deeply personal collection which pays homage to her family and musical heritage, and home life in Yorkshire. With Philosophers, Poets & Kings, Kate raises a toast to her parents. She recalls an upbringing filled with music; whether recording songs performed during wine-fuelled family singalongs or her formative years spent watching festival performances by famed musicians.
Price includes UK shipping.
Tracklist:
1. Jenny
2. Bogey's Bonnie Bell
3. Philosophers, Poets and Kings
4. Until Morning
5. Crazy Man Michael
6. Don't Go Away
7. The Squire and the Parson
8. The Wanderer
9. Farmer's Toast
10. As The Lights Go Out
11. Jenny (Ordinary Remix)
12. Halt the Wagons
This release will also be available on vinyl